Partisan Lines
Paul Cameron is head of the Family Research Council. The research in question is on gays mainly and results in tons of papers and articles in which Cameron claims to prove that we are depraved, predatory, disease-ridden parasites with bad attitudes. The fact that little if any of his output has...
Minutes after issuing a stern warning to Russia and saying there will be a price to pay if it interferes militarily in Ukraine, President Obama headed to a "happy hour" with fellow Democrats.
...
Hillary Clinton Mocked In 2008 For Warning Putin May Invade Ukraine If Obama Elected
During the 2008 presidential...
For a group that insists on pointing out supposed lies, they sure belong to a political party that tells a lot of them.
Thursday, Feb 6, 2014 06:45 AM CST
R.I.P. Republican credibility: Why their latest blatant lies show they've given...
Do you live in a state that opted not to expand medicaid? Turns out if you have earnings below the Federal Poverty Line - you may not qualify for Obamacare Subsidies.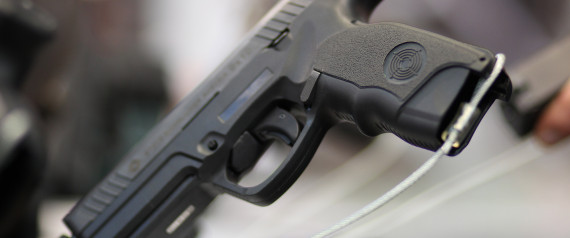 Man Accidentally Kills Self With Gun During Demonstration On Gun Safety
Posted: 02/25/2014 11:07 am EST Updated: 02/25/2014 11:59 am EST
A man from Independence Township, Michigan accidentally shot and killed himself on Monday while teaching his...
There's a great story in Forbes about a fat cat who's more than willing to crap on other people's neighborhoods with his company's fracking equipment and operations, but oh boy, when it comes to his own patch, it's a TOTALLY different story....
Perhaps. Perhaps not. Sean Penn is probably quaking in his boots, however. Even though socialism is dragging Venezuela into financial ruin, many Venezuelans are backing the president, albeit with a certain amount of naiveté. Many citizens in Venezuela are protesting the hardships caused by the...