Partisan Lines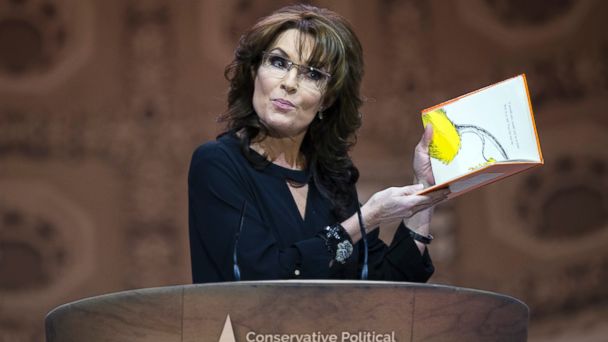 Unfortunately, it turned out to be a child's book by Dr. Seuss. Following in the footsteps of Ted Cruz, this new medium promises to finally speak to the base of the Republican Party with a voice they can understand. It's just unfortunate that it took a book written for pre-schools to break into...
I was listening to an interview with Mike Rogers, on NPR, this morning.
In 2009, shortly after BO took office, Rogers was in Russia and was warned by a group of Eastern European high-ranking military leaders that Russia viewed BO as weak & they (the Russians) were thrilled BO had won the election,...
About what you'd exact for Republicans.
Another setback for minority outreach
03/07/14 10:18 AM
By
Steve Benen
Even before the Conservative...
This update is from Gallup polling conducted between Feb. 28 and March 2, just prior to the Obama administration's announcement this week that insurance companies will be able to delay until next year the requirement that they cancel or replace policies that...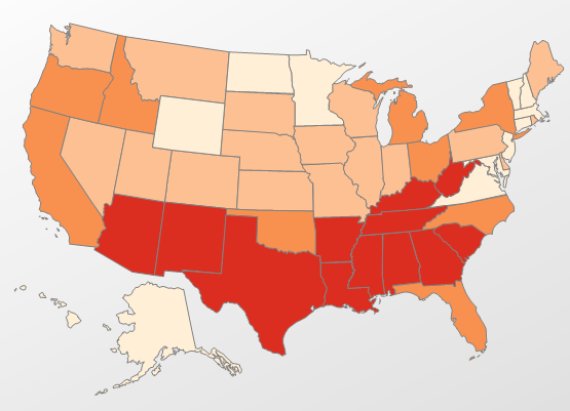 How are those Republicans working out for you Southern man?
These 9 Maps Should Absolutely Outrage Southerners
The Huffington Post | by
Emily Cohn
Posted: 03/06/2014 8:00 am EST Updated: 03/06/2014 8:59 am EST...
They've been giving Nobel Peace Prizes away for no reason for approximately five years. Nevertheless, it's difficult to imagine Putin being nominated for one. But, to his credit, it was he who initiated diplomacy rather than the course of action Obama wanted to follow which was to wage war on...
Hillary Clinton compares Putin's Ukraine action to Nazi 'Heim ins Reich' policy
Former Secretary of State Hillary Clinton...
Comparing blue state Illinois to red state Oklahoma's minimum wage and unemployment statistics reveal some very interesting data.

Illinois has one of the highest minimum wages in the country ($8.25 per hour). Oklahoma pays the minimum wage ($7.25 per hour).

However, Illinois has one of the...
March 5, 2014
President Obama's job approval rating hits a record low this week, as a majority of Americans say his administration has mostly failed at growing the economy, creating jobs, improving health care and the...