Partisan Lines
Harry Reid has repeatedly stated the Cliven Bundy has not paid "his taxes". I assume he is referring to his income taxes - what other taxes can you avoid paying? Anyhow, there are only 2 ways he can make that statement. If true, the IRS is still dispensing personal info to the party in power....
White House updating online privacy policy, says wont share data with third parties
By Martha Mendoza, The Associated Press April 18, 2014
This Screen grab from the website WhiteHouse.gov taken...
So all the claims of the Right wingers that we are moving towards Socialism seem to be based in nothing but fantasy. The study said that even if 90 percent of the American public wants something, they have exactly a zero percent chance of getting it if the 1 percent want something else. Background...
I hate to be the bearer of good news but not only did the ACA law reach its original goal of 7 million new sign ups the first year but it actually reached 8 million. I'm sure that they are just making numbers up.
Again, we find ourselves having to say good news for the country and bad news for...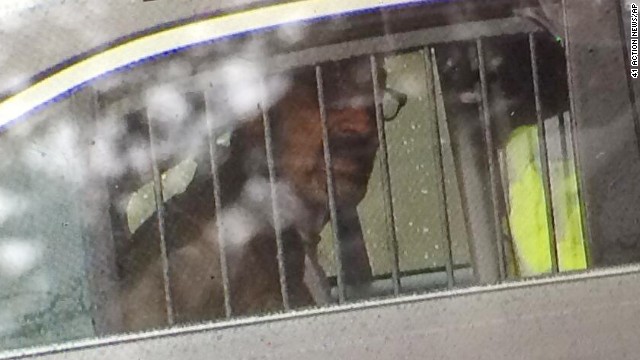 The American Taliban....They don't need no stinkin' laws.
U.S. right wing extremists more deadly than jihadists
By
Peter Bergen
and
David Sterman
updated 7:43 PM EDT, Mon April 14, 2014
Frazier Glenn Cross, a 73-year-old Missouri man with a long...
As it turns out, not just Chuck Schumer and Mary Landrieu have accepted money from the Koch Brothers. Many other Democrats have, too.
...
The state of Louisiana is on its way to having a state holy book. Initially,

Rep. Thomas Carmody, R-Shreveport, was proposing

that the honor, if that's what you'd consider it, be given to a particular Bible published by a guy named Johannes Prevel...
In 1993 a Nevada cattle rancher named Cliven Bundy decided he he wasn't going to pay the price that cattle ranchers are required to cough up for the privilege of deriving personal profit from the exploitation of publicly owned land. He apparently didn't like some new restrictions that his landlord...
Bloomberg reporting NSA knew about the heartbleed bug over 2 years ago and have been exploiting the security breach gateway for the purpose of data mining. Honestly, I believe the report and wouldn't be surprised to learn they actual developed/discovered it. Isn't part of the NSA mission...
The Party of Crooks and Thieves just can't stop stealing.
No, we're not talking about Harry Reid. Though it's a natural mistake. Reid has only been in Congress since 1983. Rangel has been camping out there since 1971 and he's been doing D.C. proud.
In July 2008, The Washington Post...